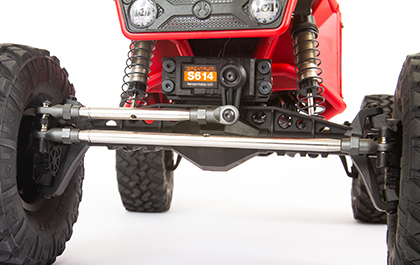 FRONT AND REAR STEERING
Axial® designers have installed two steer axles at both ends of this Capra™ to give you the ultimate in maneuverability. Using the included Spektrum™ DX3™ transmitter's third-channel button, you can choose to steer the rear axle from 0 (straight) to 50% or 100%, left and right. Want to make it even more maneuverable? Then unlock the Dig transmission and upgrade to a 4-channel radio to operate the Dig feature while also having rear steering!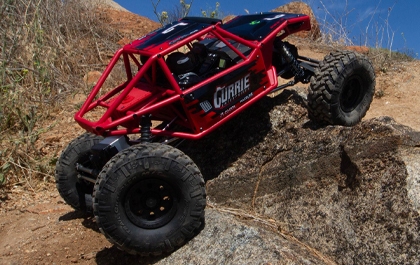 "DIG" OPTIONED TRANSMISSION
The Capra™ 1.9 4WS Unlimited Trail Buggy transmission includes an optional Dig setup that's disabled from the factory. Using the Dig function requires a transmitter and receiver with at least four channels plus a micro servo. After installing the receiver, simply remove the spacer from inside the transmission and install your micro servo. With the flick of a button on your transmitter, you're now able to activate Dig and lock the rear drive axle. That allows you to pull the buggy around by the front end while holding the rear in place.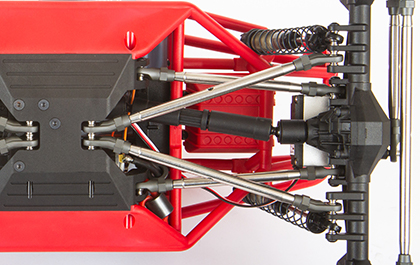 CURRIE F9 LICENSED PORTAL AXLES
The Currie F9 Portal Axles are designed specifically for the best performance when crawling, offering over 45% of steering with extra ground clearance.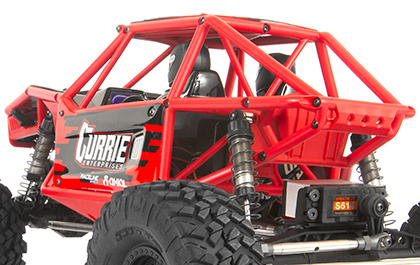 TUBE CHASSIS DESIGN
The tube chassis design offers the realistic scale looks of a rock crawler buggy and is optimized for suspension and tire clearance.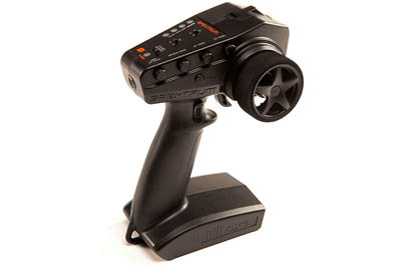 SPEKTRUM™ DX3™ 2.4GHz DSMR® TRANSMITTER
The included Spektrum™ DX3™ radio features exclusive DSMR® technology for superior range, response, and interference resistance. It's also fully compatible with the Smart telemetry potential provided by the vehicle's installed Spektrum™ Firma™ 2-in-1 40A Smart ESC/Receiver.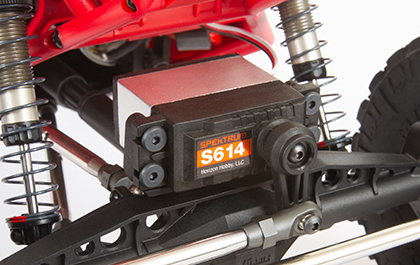 TWO METAL-GEARED SERVOS
Each end of the Capra™ 1.9 4WS Unlimited Trail Buggy is equipped with a Spektrum™ S614 Metal-Gear servo to steer the front and rear axles.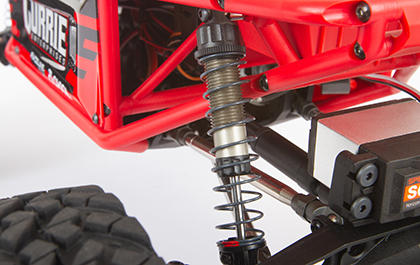 ALUMINUM OIL-FILLED SHOCKS
The shock bodies are threaded and hard-anodized for a smooth, long-lasting finish. Adjust the dampening to your optimal suspension settings by increasing or decreasing the spring pre-load simply by rotating the threaded shock collars.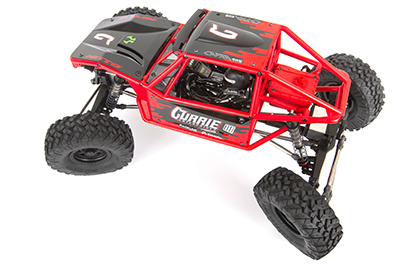 METAL UNIVERSAL JOINTS
Both axles feature metal universals that deliver smooth action for an efficient and durable drivetrain. The universals provide 45 degrees of steering, too.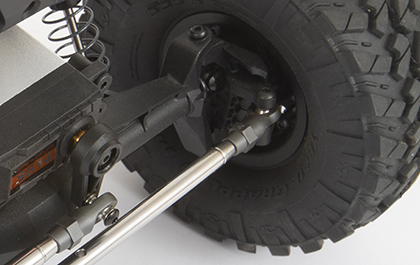 STAINLESS STEEL SUSPENSION LINKS AND PIVOT BALLS
All links and suspension pivots are made of rust-proof stainless steel and provide precise, durable suspension points.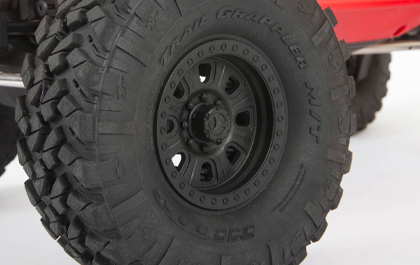 3-PIECE BEADLOCK WHEELS
The licensed Raceline injection-molded wheels feature a 3-piece beadlock design, allowing the tires to be removed and replaced easily without gluing.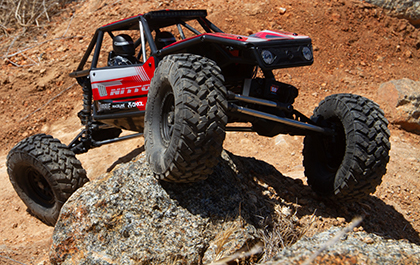 LARGER NITTO TRAIL GRAPPLER TIRES
The Capra™ 1.9 4WS Unlimited Trail Buggy includes the updated, licensed 4.75 Nitto Trail Grappler M/T 1.9 tires from the SCX10™ III. These larger tires increase ground clearance while offering a wider tire patch for more traction.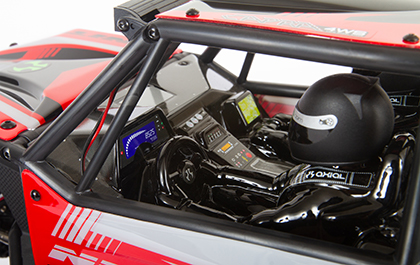 READY-TO-RUN
The Capra™ 1.9 4WS Unlimited Trail Buggy comes assembled and includes a transmitter, receiver/ESC, motor, two steering servos, and AA transmitter batteries. All you need to supply is a battery and charger.