Features
Genuine Zenoah G320 32cc engine
Innovative Bind-N-Drive™
Spektrum SR6000T telemetry-ready receiver
Improved bar style steering rack with adjustable Ackermann
Improved center differential orientation
Improved drive line angle
Heavy-duty brakes
Innovative clutch mount with gear mesh brace
Tough throttle servo brace
Extra-large 800cc capacity fuel tank
Overview
 The powerful Zenoah G320 32cc engine has been built specifically for the 5IVE-T 2.0. The revised chassis layout reduces the front drive shaft angle for improved durability and increased 4WD balance. Plus, the new rack style bellcrank steering assembly makes for easy Ackermann changes and overall improved steering geometry. Additional advances include an updated front hood, upgraded brakes, and hard anodized bleeder caps and shock bodies for improved shock performance. All this ensures the 5IVE-T 2.0 continues to reign supreme.
Zenoah G320 32cc Engine
The "go-to" engine for 1/5-scale vehicles, the Zenoah G320 32cc engine is crafted specifically for the 5IVE-T 2.0. With industry-leading design, the powerful pull-start, air-cooled engine features massive torque necessary in handling heavier 1/5-scale vehicles like the 5IVE-T 2.0. It allows these 4WD behemoths to handle like pure adrenaline machines with incredible feel and precision.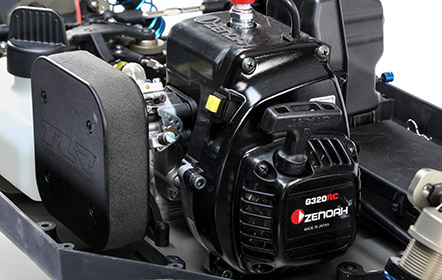 Bind-N-Drive
Bind-N-Drive (BND) is a transmitter-less option for RC enthusiasts who already own a surface transmitter featuring industry-transforming Spektrum 2.4GHz DSM Technology. This money-saving innovation allows you to add a Bind-N-Drive vehicle to your collection without the extra cost or clutter of an extra transmitter.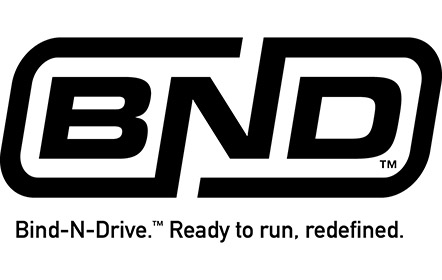 Spektrum SR6000T Telemetry RX
The SR6000T Telemetry Receiver lets you easily add telemetry options such as exhaust temperature, head temperature, and battery life with a compatible Spektrum transmitter. Now with just a glance down, you can see your most important information during a race and be one step closer to the podium.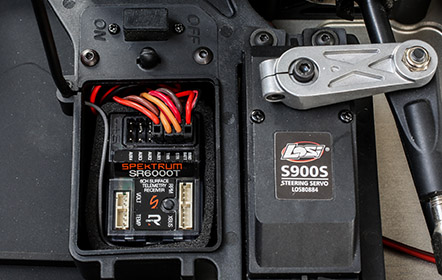 New Steering Rack and Bell Cranks
With the new steering rack and bell cranks, you can create the best feel and handling to your steering. The adjustable Ackermann allows you to refine your steering for more mid and exit corner steering. Additionally, the new servo saver has been redesigned to create less bind under load with a much smoother action, providing a more consistent steering feel.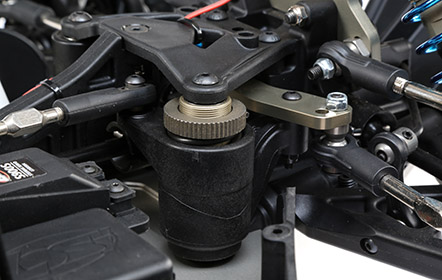 New Center Differential Location
Losi engineers worked relentlessly to get the perfect balance on the 5IVE-T 2.0 by moving the center differential location and providing the best driving feel and balance to the vehicle. Additionally, reducing the "dog bone" angles in the drive train provide better drivability with increased drive pin durability.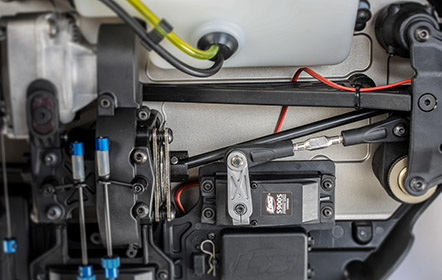 New Tire and Wheel
The tire and wheels have been redesigned in the 5IVE-T 2.0 for added strength and stiffness. These changes provide a more consistent feel over all kinds of terrain. The new tire tread design and compound have been optimized for maximum racing performance.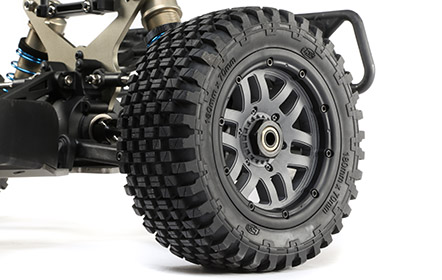 New Front Hood
Redesigned for a more aggressive look, the new front hood with hood scoop and raised fenders increases wheel clearance. Drivers don't have to worry about the tires hitting the fender on treacherous tracks.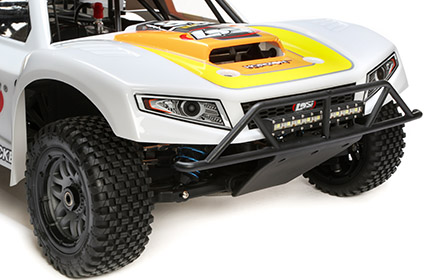 Updated Brakes
The 5IVE-T 2.0 features heavy duty brakes originally developed for the Team Losi Racing 5IVE-B. Stamped-steel rotors, combined with the heavy duty plates and pads, provide a sense of confidence and control that let racers drive harder into the turns and come to a stop more quickly. Front-to-rear braking bias can also be fine-tuned for evolving track conditions.
Throttle Servo Brace
With as much torque as the 5IVE-T generates, the new throttle servo brace eliminates radio tray flex while braking. This added extra rigidity to the servo creates a more precise, consistent brake feel and helps eliminate wear and tear.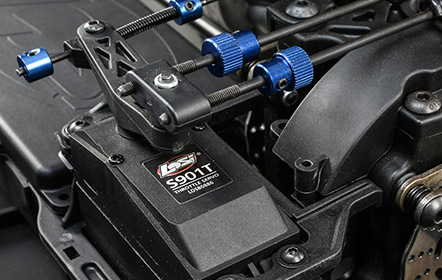 Bleeder Shock Caps
The 5IVE-T 2.0 comes standard with machined aluminum shock caps with threaded bleeder screws. Bleeder screws allow you to build and rebuild your shocks faster and easier while insuring you have the exact amount of oil in your shocks every time creating consistent rebound.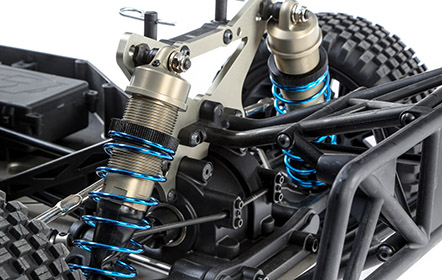 Redesigned Clutch Carrier
The redesigned clutch carrier with custom gear mesh brace eliminates unwanted chassis flex when racing in harsh conditions. This allows you to push the 5IVE-T as hard as you can, no matter the track conditions, and maintain a constant feel throughout.