Features
Your fast track to nitro truggy racing
Spektrum SLT 3-Channel SLT Radio System
Spektrum SLR300 Surface Receiver
Spektrum™ S614 Waterproof Metal Gear Surface Servo, 23T
4mm 6061-T6 Aluminum Chassis Plate
Gen III radio tray for longer servo life
Dynamite® .28 nitro engine with pull start
Pre-set suspension geometry
Metal-gear transmission and sealed differentials
Center and rear dogbones
15mm adjustable oil-filled shocks
Video Overview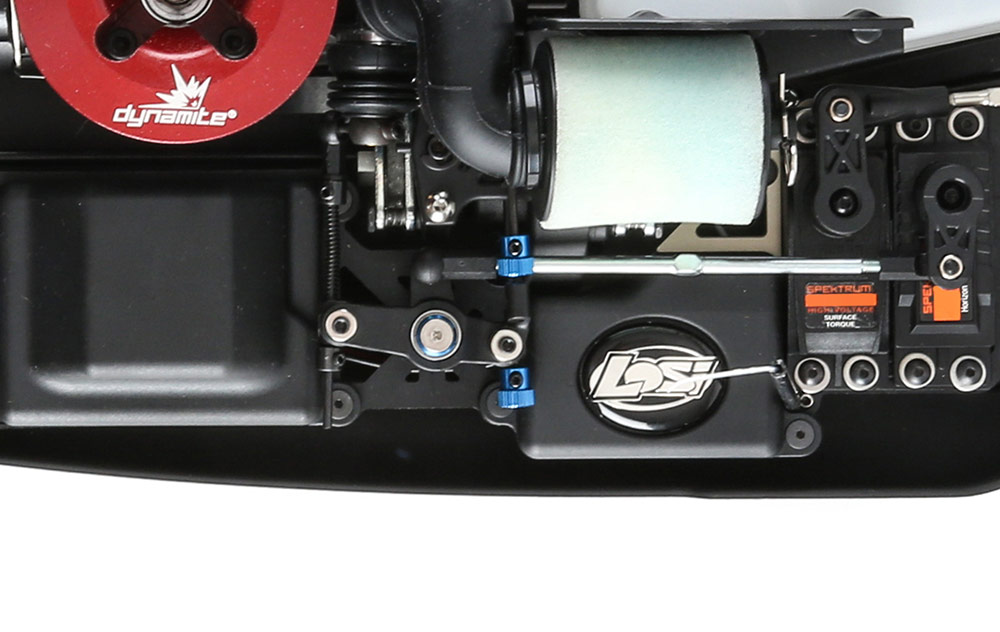 Heavy-Duty Steering and Gen III Radio Tray
The vehicle comes equipped with a Spektrum™ ultra-torque metal-gear steering servo that maintains superb holding power and precise control on the roughest tracks. A Gen III radio tray prolongs steering and throttle servo life with features like ball-bearing linkages and more accurate linkage alignment. It resists wear and tear from chassis flex, too.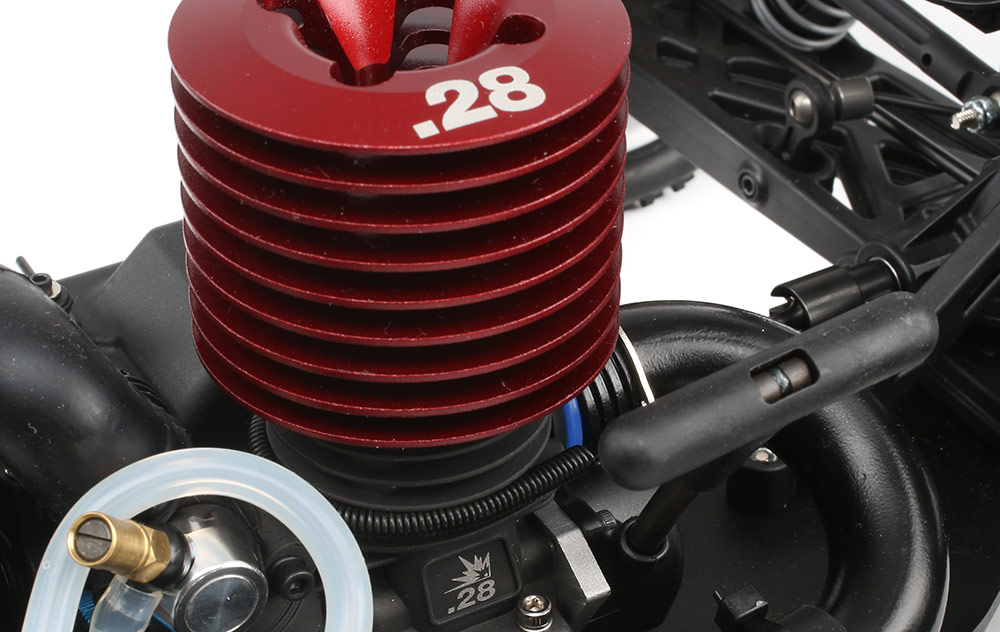 Brute Power
A powerful Dynamite .28 nitro engine gives you all the grunt you need to be a front runner, right out of the box. It is equipped with a convenient pull-start so you don't have to buy a starter box to get racing right away.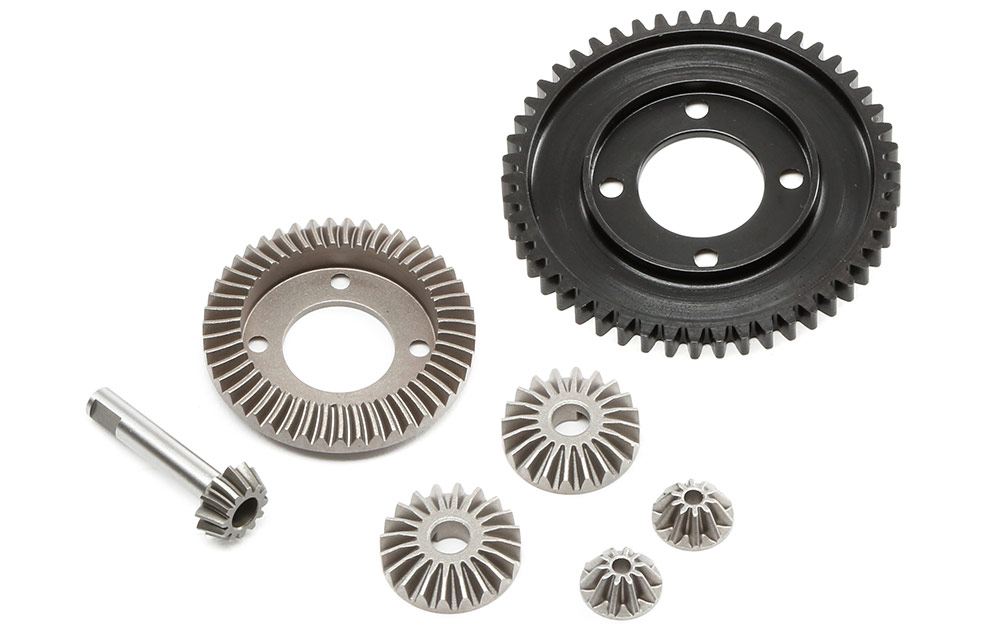 Metal-Gear Drivetrain and Sealed Differentials
A metal-gear drivetrain and sealed differentials give the truggy the durability it needs for long heats and rough conditions.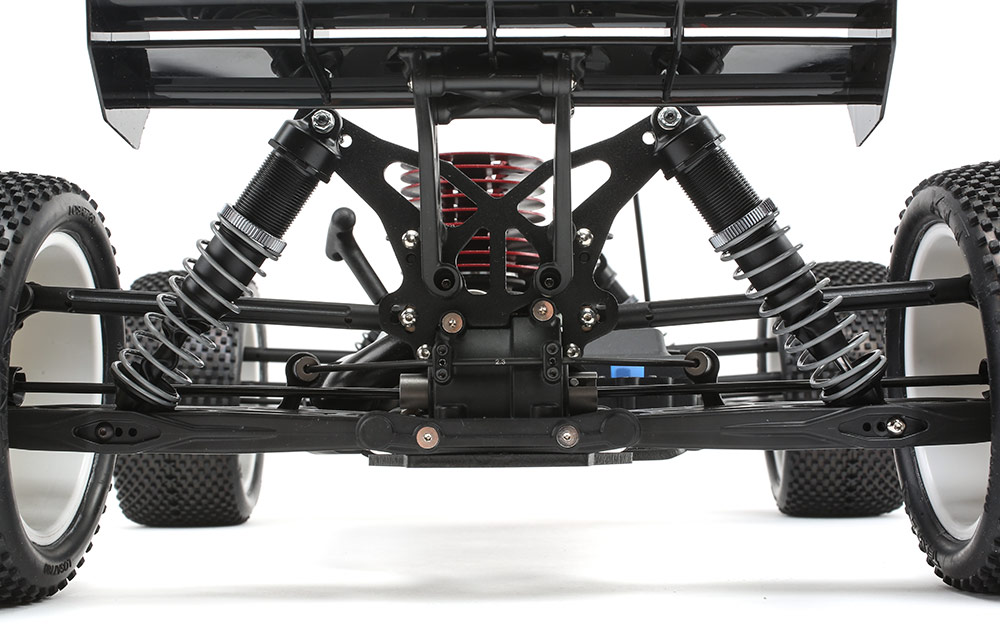 Center and Rear Dogbones
These eliminate the friction of a CV coupler and improve bump handling in the rear of the car.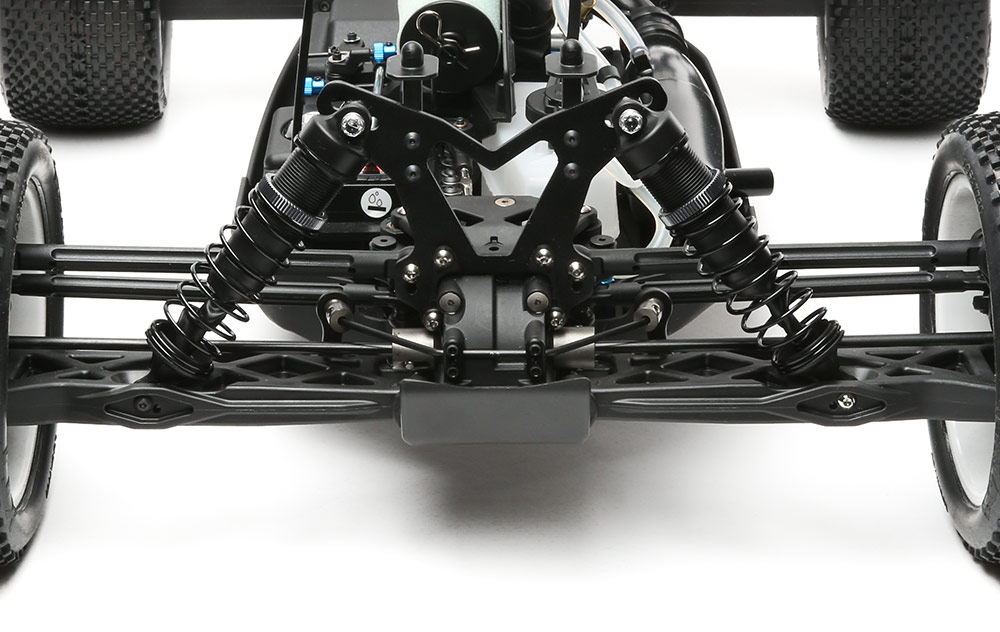 Pre-Set Suspension Geometry
The suspension geometry is pre-set from the factory to match that used by professional team drivers so you can hit the track with confidence. And because it uses fixed-length turnbuckles and steering arms, you know it will remain consistent race to race.